As Rachel describes the scene: "For the past few years I've been working at the clinic. We are a small staff, so we all pitch in to take care of things from time to time. I love it when I am assigned the closing shift. It gives me time to be alone and indulge in one of my secret fetishes.
After I clean and lock up, I sneak off to the exam room and I sit back on the table and get turned on playing with tape. I just love how it feels and it just drives me crazy. I just can't help myself.
I would be mortified if anyone ever found out. But I'm here alone and no one else knows."
Rachel Adams finds herself working at a local clinic. After the clinic has closed and she is alone, she indulges in one of her most intense and favorite fetishes: tape bondage. She stretches out naked on the exam table and takes her time, first taping her pussy, they her nipples and finally her mouth. She is enjoying herself so much, she doesn't even notice when someone slips into the room and cuffs her hands to the table!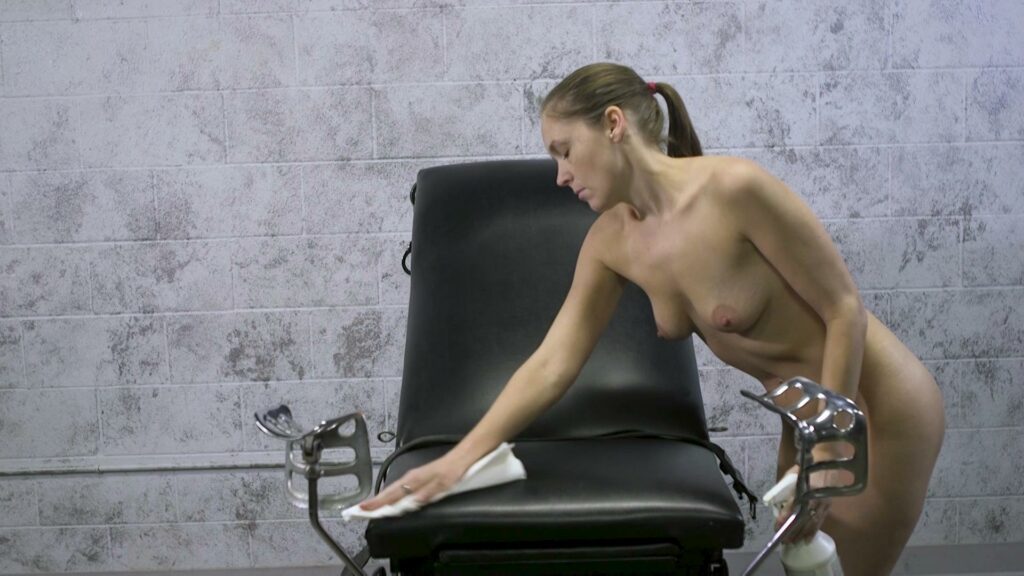 Now her secret fetish is about to become known to everyone, once the clinic opens and she finds herself bound, taped up, and exposed.