It is always fun to work with a new model, especially when they have a confessed love of bondage. There is something really fun about working out a new shoot, storyline, or just fun idea when you are working with a model for the first time.
One of the biggest issues is trying to figure out what is going to sell and if a new model's fan base is going to translate to your particular style of shooting. Which, in this case, remains to be seen.
Either way, I have never (for good or ill) let sales or popularity get in the way of shooting what I love.
I had three different ideas of what I wanted to shoot and we managed to get all of them done, plus an extra that I think is going to turn out great.
I'm shooting now with two new cameras (significant upgrades and, along with that, significant learning curves in shoot, editing, and rendering). One is a Black Magic 4K camera (which I am actually shooting with in 6K) and the latest is my new Canon R5C, which is an absolute beast, capable of 8K, but I am keeping in check at 4K, but with 10 bit color).
The first idea I had was one which has me appearing in the clips along with Lady Lazarus. We'd gone through all the negotiations, boundaries, and limits. Safety checks, injuries, and any other details.
The first video I wanted to be a fun one, with the bondage getting progressively more intense. I had her in a chair, legs taped to the chair, wearing the leather bolero straitjacket.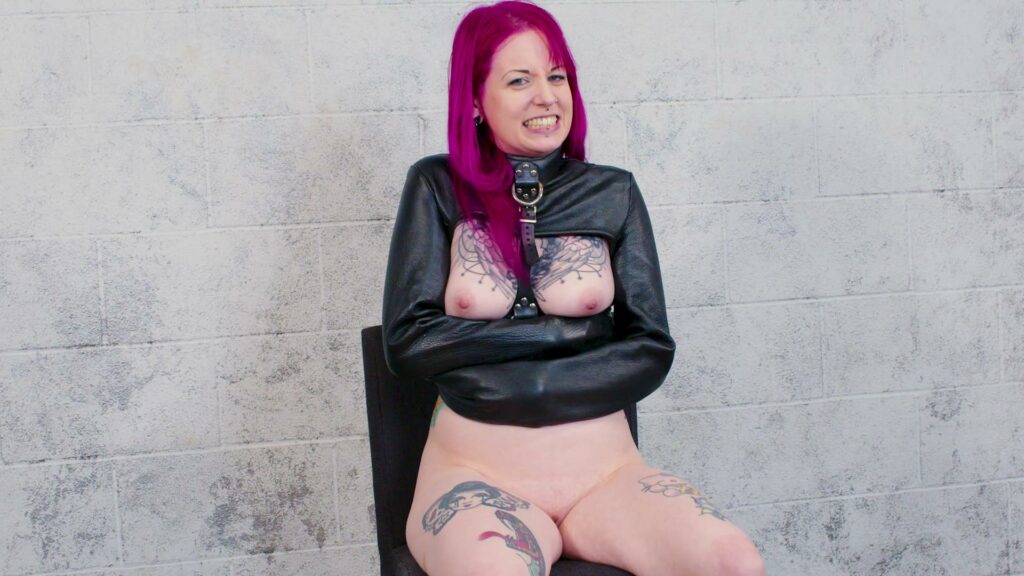 The next step was to add some progressively restrictive face bondage, starting with a full-face wraparound tape gag. I used Elastikon tape which has a nice stretch to it and I think it looks great. It allows you to wrap nice and tight and it give a great profile of the mouth.
I started using it as a tape cleave gag and then added wraps to completely cover the lower half of her face.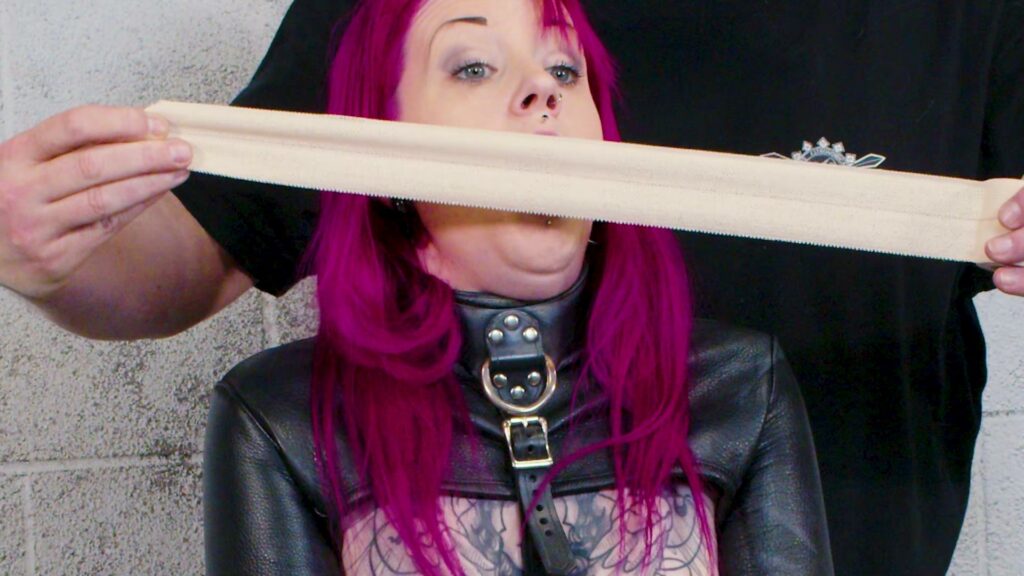 Next, I added a tape blindfold.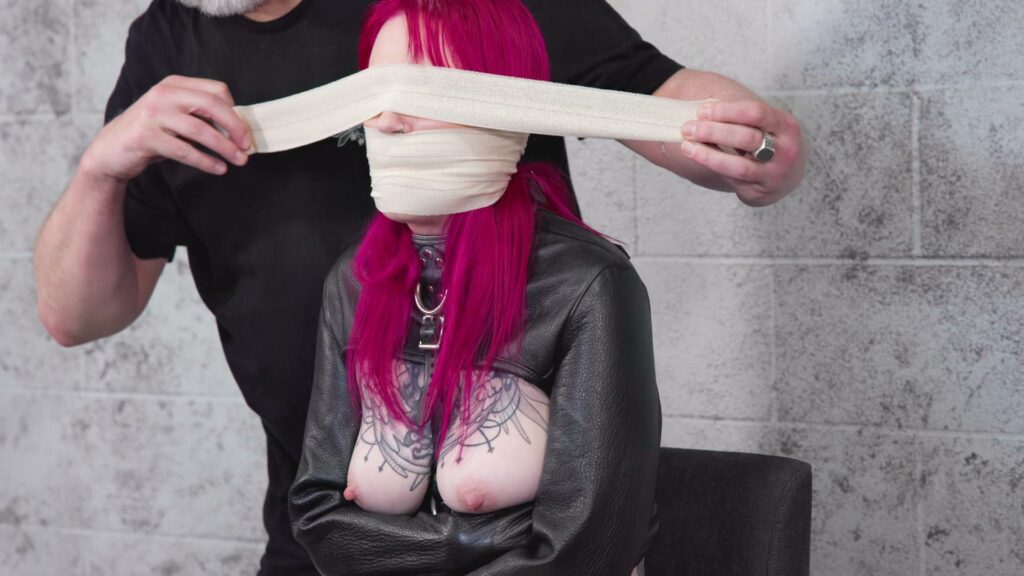 And then it was time for the final touch, taking a marker and drawing some cute lips on the tape. I love the look and I think it adds a whole layer of cuteness and silliness to the clip, with just a touch of humiliation and objectification.
I think it came out great and I am excited to see how it does.
The final look!